Hollenderen = Terje Stensvold

Senta = Erika Sunnegårdh

Daland = Ketil Hugaas

Erik = Henrik Engelsviken

Mary = Tone Kummervold

Styrmannen = Marius Roth Christensen

John Helmer Fiore, conductor

Den Norske Opera & Ballet

REGI - Andreas Homoki

SCENOGRAFI - Wolfgang Gussmann

KOSTYMER - Wolfgang Gussmann

DRAMATURGI - Werner Hintze

LYSDESIGN - Franck Evin

I thought I would be so bored. This was Wagner after all. Opera with no intervals is just plain wrong. I have to admit I looked at my watch. First time I looked one hour had already passed. I thought I saw wrong numbers it was dark there. So this was working and with this regie and scenography it did not make sense to stop between acts.

Here one could have compassion with the Hollender because he care about Senta. When the H understand that Senta would probably suffer eternally he wants to stop the wedding. Senta has promised herself to Erik years ago but she is so much in love in the idea of the H. Erik loves Senta but he comes of more like a brute who has such self-pity. The H. is a man who has suffered a lot for his arrogance but his love for Senta makes him able to put Sentas life and happiness first, something Erik has not learned. Senta shows her "love" for the H. with sacrifising her life, she blows her brains out.

The Romantic Opera of Wagner. Where is the Romance really? Senta is not really the kind of woman one should aim to be. Daland, her father talks about her that she would be as pleasing and obidient to her husband as she is to Daland. Senta, my sweet child. But ever since she heard the story of the flying hollender she has been wild. So it was a great!!

After the opera and the applaus and the speech and flowers it was time to go home.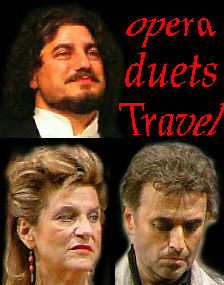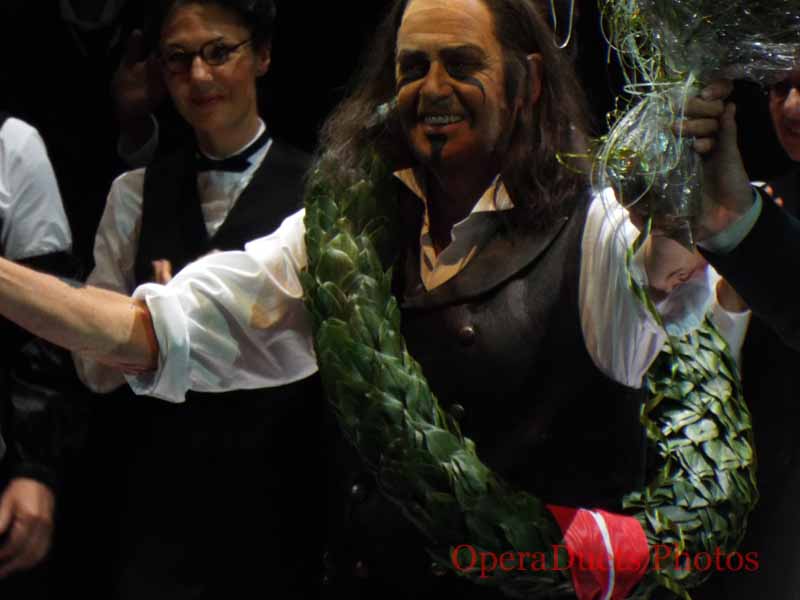 This page was last updated: January 9, 2017