La Gioconda = Violeta Urmana

Enzo Grimaldo  = Marcelo Alvarez

Laura Adorno = Luciana d'Intino

Alvise Badoero = Roberto Scandiuzzi

Barnaba = Claudio Sgura

La Cieca = María José Montiel

Daniel Oren, conductor

Stage director, sets and costumes - Pier Luigi Pizzi

Lighting - Sergio Rossi

Choreography - Gheorghe Iancu

Chorus master - Patrick Marie Aubert

Paris Opera Orchestra and Chorus

MAÎTRISE DES HAUTS-DE-SEINE⁄ Paris Opera Children's Chorus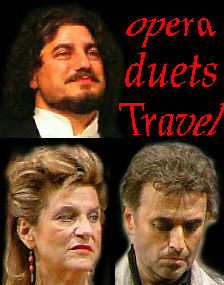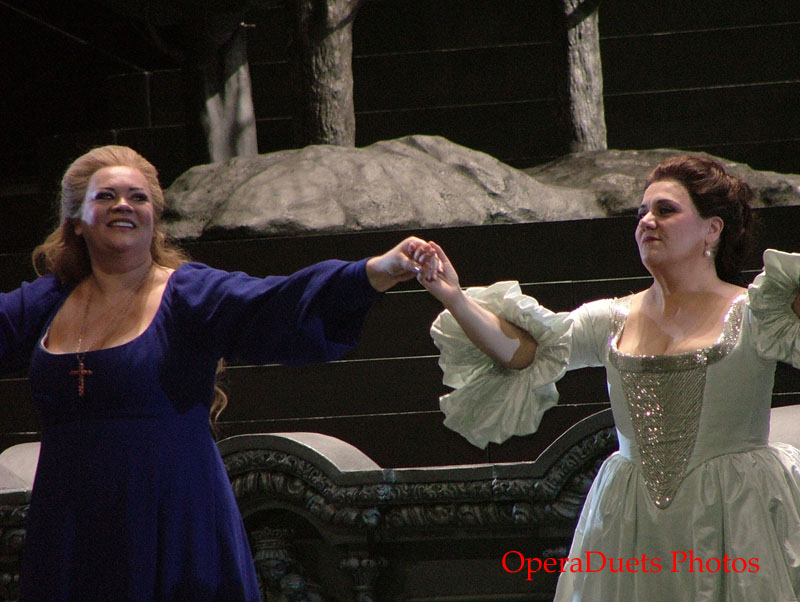 This page was last updated: June 20, 2022
Violeta Urmana as La Gioconda and Luciana d'Intino as Laura Adorno. Two singers I have often wanted to really love but found it hard to do. AND so in LA GIOCONDA they were both in the role of the their life. To hear their duet, oh, it was pure magic. Violeta Urmana, I thought I could never love you after you changed fach from mezzo to soprano, you were divine as La Gioconda. Luciana d'Intino, I finally do absolutely love and adore you. Laura, Laura, sei tu!!

Maria José Montiel as La Cieca. Amazing. Wonderful. The singing, the acting. BRAVA! A giant at the stage. Truly with you as La Cieca, La Cieca is one of the major roles in La Gioconda.

Claudio Sgura as Barnaba. My villain, voice and acting!! Grande Claudio! Bravo!

Marcelo Alvarez as Enzo Grimaldo. Another perfect role for Marcelo. BRAVO!!!